Our agency is redefining Pop-ups.
Helping you massively grow your subscribers.
On-site Experiences
that stand apart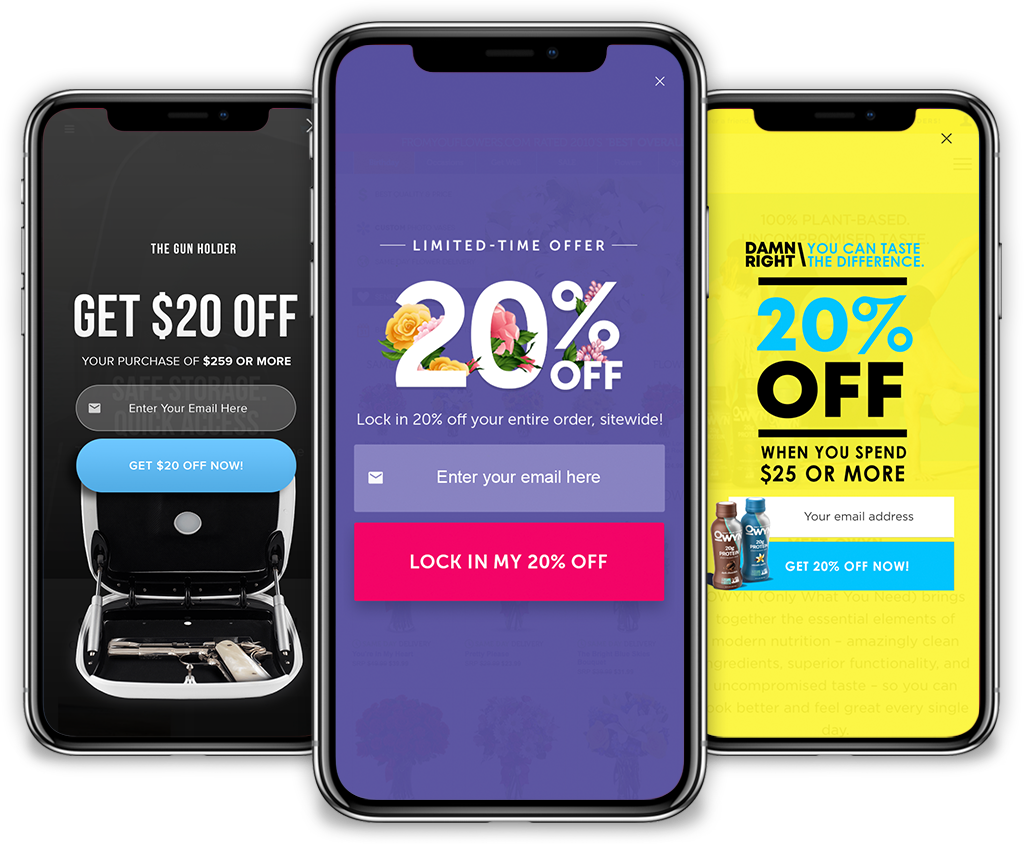 Pop-ups are annoying. And plug-ins can only do so much.

We give ecommerce retailers like you the customized web experiences you need to take your visitors and convert them into new email subscribers.
Metrics that matter to you
Once you're setup, you'll have full visibility from your dashboard.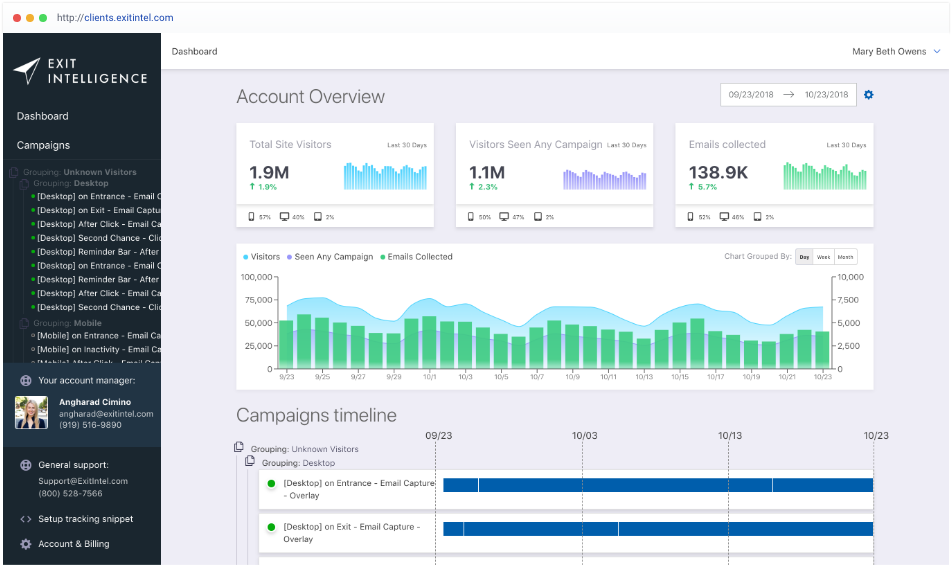 You don't have to worry about a thing
Putting our clients first
"The team at ExitIntelligence has blown me away with their level of service. No matter what the request is, they always respond with a positive can-do attitude and their ability to execute has played a huge role in allowing us to innovate every step of the way. The team is invested in our marketing strategy and their expert ability to create effective pop-ups has allowed us to successfully improve our email opt in rates over time."
"We've seen some amazing growth over the past few years and so glad to have been and continue working with Exit Intel. They have helped us grow primarily our email subscribers but also conversions as a whole. Love working with their team and the ROI is a no brainer."
"Email capture is up 6x – and I don't have to worry about it."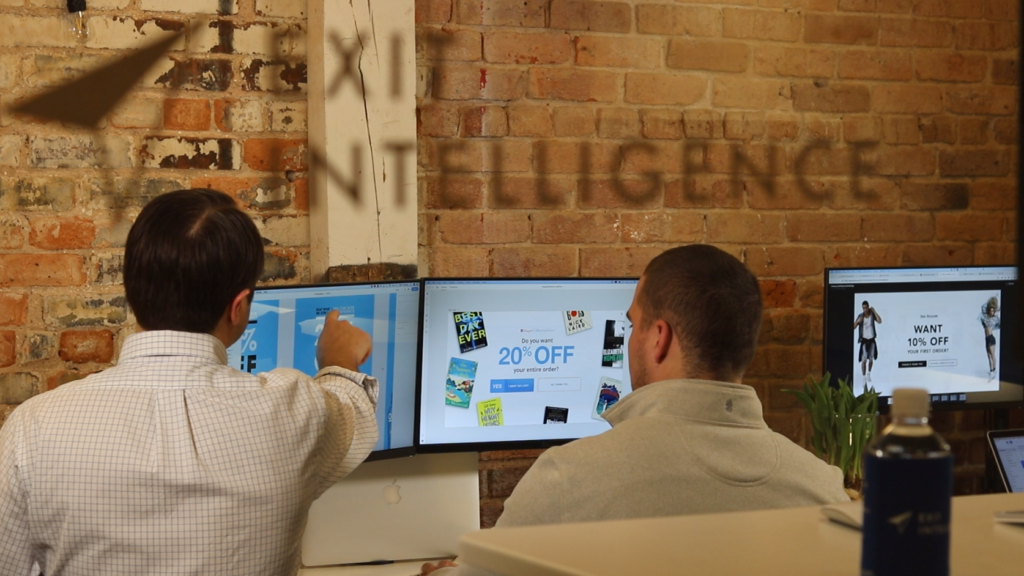 And we built our own software
We give ecommerce retailers like you customized web experiences to convert visitors into new email subscribers.
How Exit Intelligence is different
Too Cheap
Bad User Experience

Time consuming

Don't look good

Technical limitations
Just Right
Beautiful & On-brand

Best results

Positive ROI

Done for you & fast
Too Expensive
Designed but not effective

Expensive

Unproven methods

Long production times
Works with what you're already using
Our platform integrates with all major ESPs and Ecommerce Platforms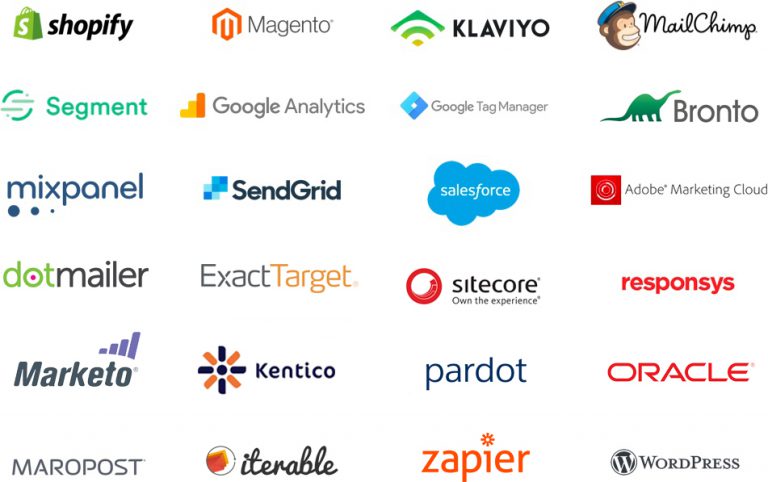 Ready to capture more email subscribers?
Our agency can help grow your email list by 3-10x.